Diese Veranstaltung hat bereits stattgefunden.
Ausstellung: Wechseln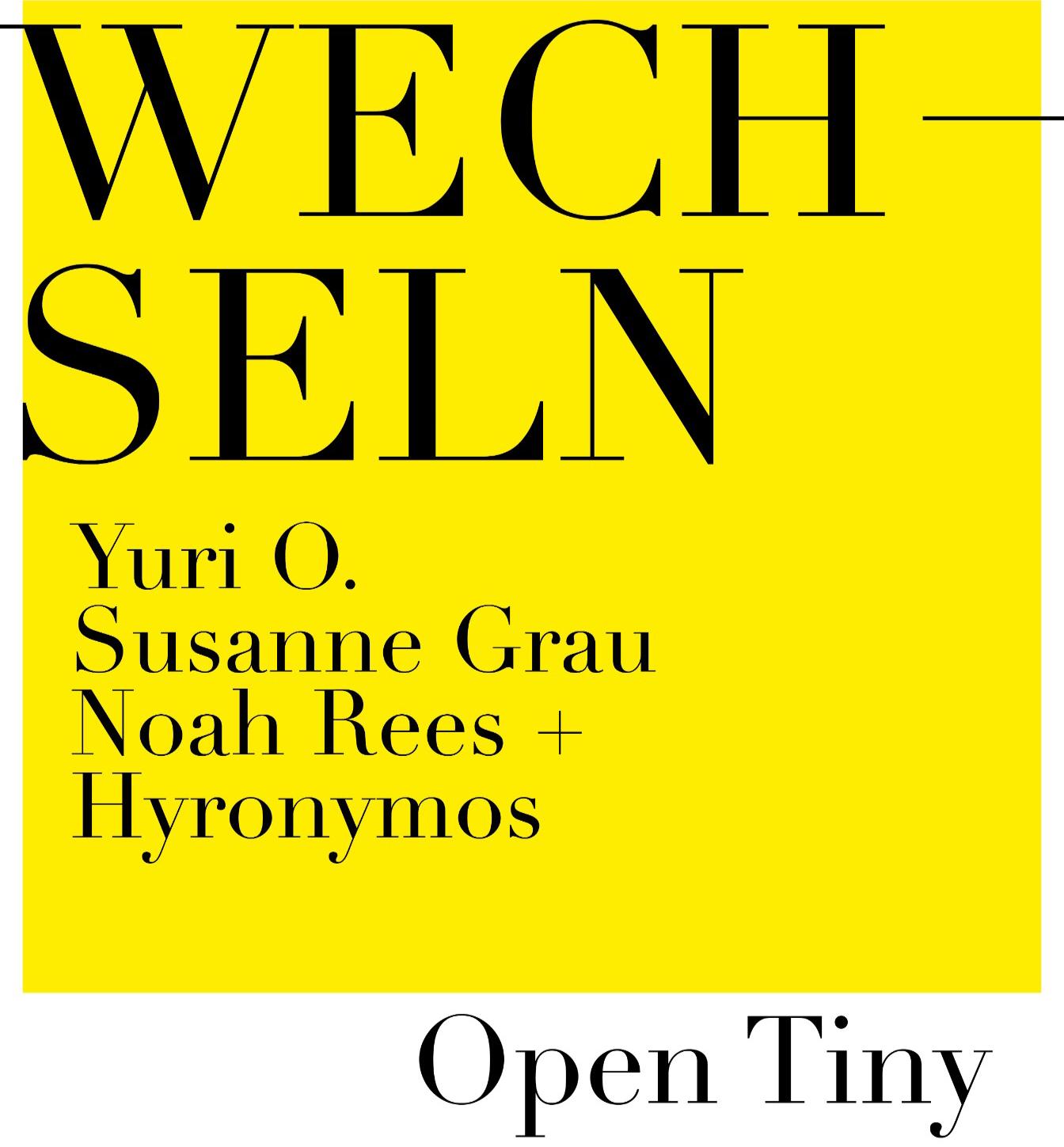 After almost two years of online lockdowns, we are pleased to announce the 5th edition of wechseln with Yuri O., Susanne Grau, Noah Rees & Hyronimos. It will be very tiny this time and very open. No better place for that than Open Tiny in Treptower Straße 84.
"There's nothing you can do".- video von Yuri O.
This Video Piece done in POV from Screen View on a Smartphone shows the action and interaction from a single User, texting with a friend, scrolling, swiping through the immense world of apps, news, and events, neverending new content and information that is generated and displayed. This Piece tries to depict the increasing alienation between human beings and what we might can or cannot do against it."
"Untitled"- performance von Noah Rees und Hyronymos
In the context of an experimental interdisciplinary art-project, they join forces to explore the interaction of music and movement somewhere in a space between feelings and expressions. The performance at open tiny will be the premiere!
"Stand-up tragedy" von Susanne Grau
The gap between your and my expectations will lead us to catastrophe. It would be the best if we could cry together. Or laugh. But I'm already afraid.. it won't be easy.
Production : Arantxa Ciafrino & Isis Passos
Design: Fede Coll