Diese Veranstaltung hat bereits stattgefunden.
mawari -improvisation performance series- vol.3
Juli 15 @ 6:00 pm

-

10:00 pm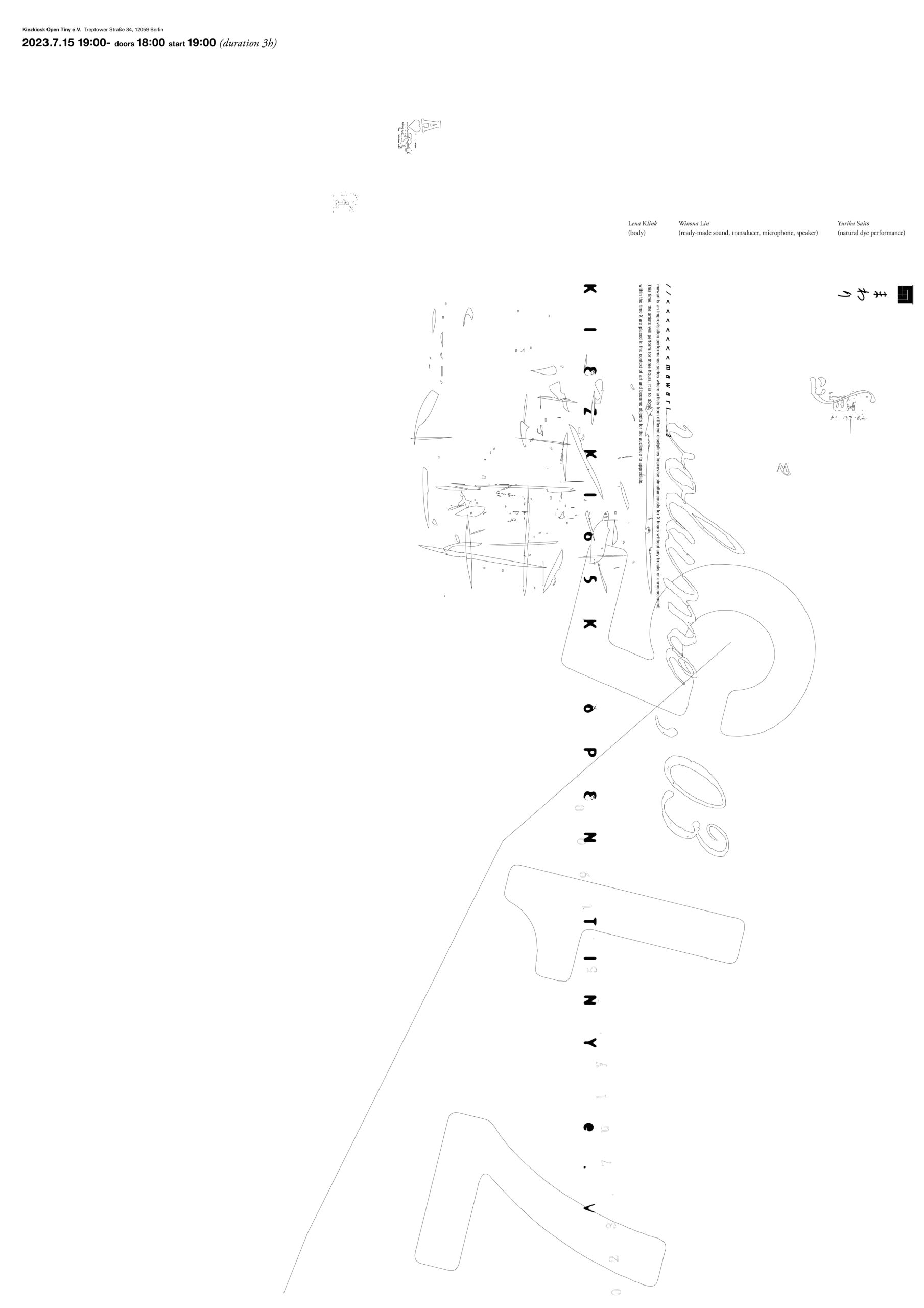 Mawari is an improvisation performance series where artists from different disciplines improvise simultaneously for X hours without any breaks or announcement. This time, the artists will perform for three hours. It is to demonstrate that all actions, including instinctive behaviors, executed by the artists within the time X are placed in the context of art and become objects for the audience to appreciate.