Diese Veranstaltung hat bereits stattgefunden.
Fotografie Ausstellung: EJU5702
Juli 15, 2022

-

Juli 22, 2022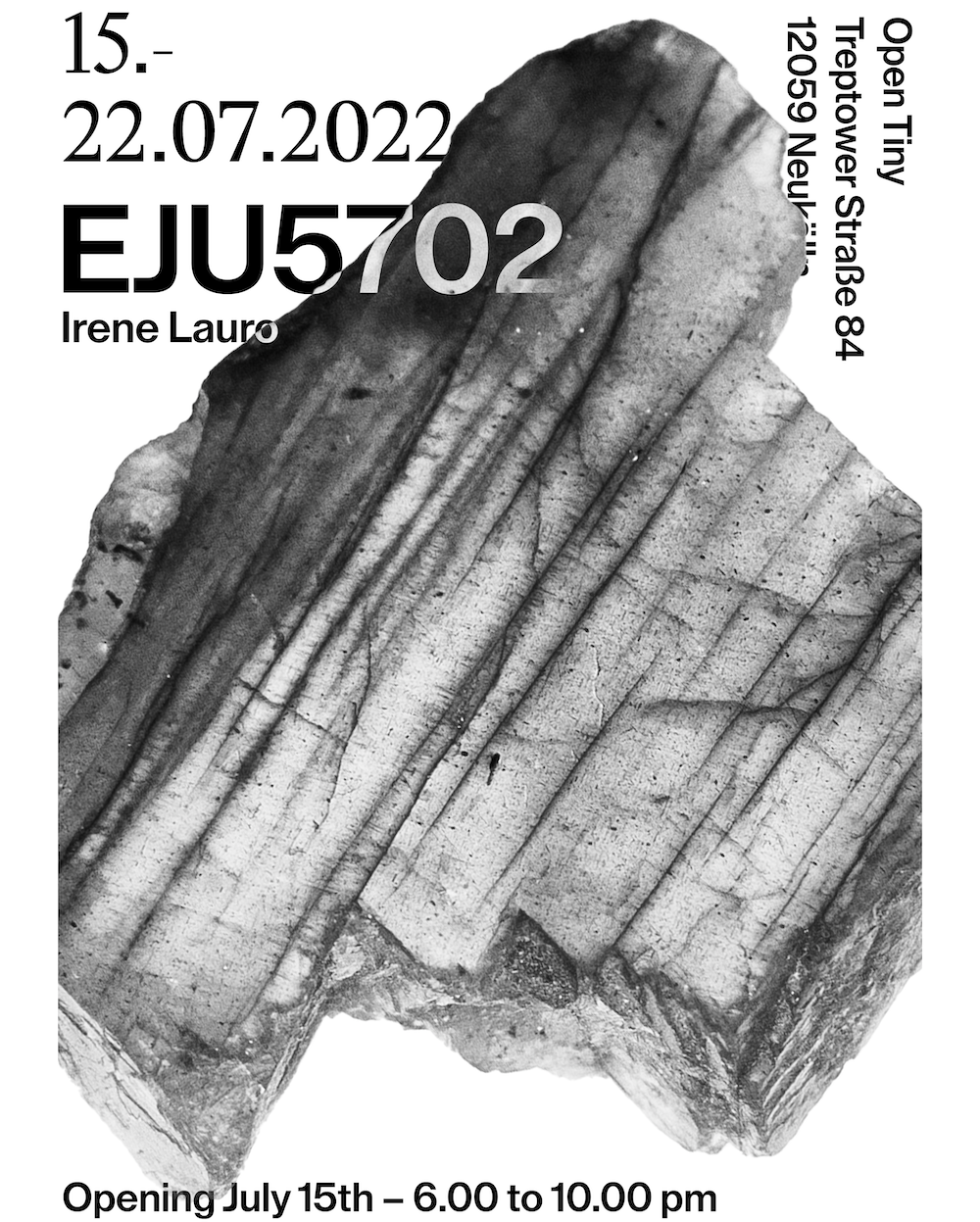 Eine Ausstellung von Irene Lauro.
Berlin is known to be one of the most important crossroads of continental Europe and for being a quite diverse city. 
Here, a multitude of individuals find refuge since the city offers fertile ground to express and get inspired, while pursuing dreams and growing expectations for a future which could be in many cases very uncertain. 
Nonetheless migrating to a new place means most of the time a big effort – especially when it comes to finding your own identity. Here questions arise that deal with connections to the origins as well the sense of uprooting, a feeling that constantly mutates in the process.
Migrating always brings the necessity to interact, in various measures, with a different culture and structure. You are always a foreigner in the eyes of the majority, regardless of your native soil and how far you've come.
"EJU5702" is the one way flight number which took me to Berlin in 2019 – away from Italy in search of new perspectives and personal freedom.
The photographic series aims to identify the memories and emotional value that an object, brought from another reality, could carry. The persons involved in the project come from different parts of the world and have heterogeneous pasts and presents, but all of them left their houses and their previous normalities to search for a new home in Berlin. They chose one or more objects brought with them from home that represent their migration experience. Some objects might be very particular, unique and immediately evocative, others might seem like normal daily use objects to the observer. Both come as the simulacrum of the experience of each person. The bond of the story with the item is told by the hands of the owner. Through writing, the personal and emotional perception and how it's changed their lives in Berlin emerges.
Carried around a continent or the world, the object becomes the protagonist and narrator of the changes, the relationships with the places and identities. They are testimonies of what has been left behind and of the reasons for migration, whether it is political, social, economical or strictly personal.