Diese Veranstaltung hat bereits stattgefunden.
Exhibition: Hue Metamorphosis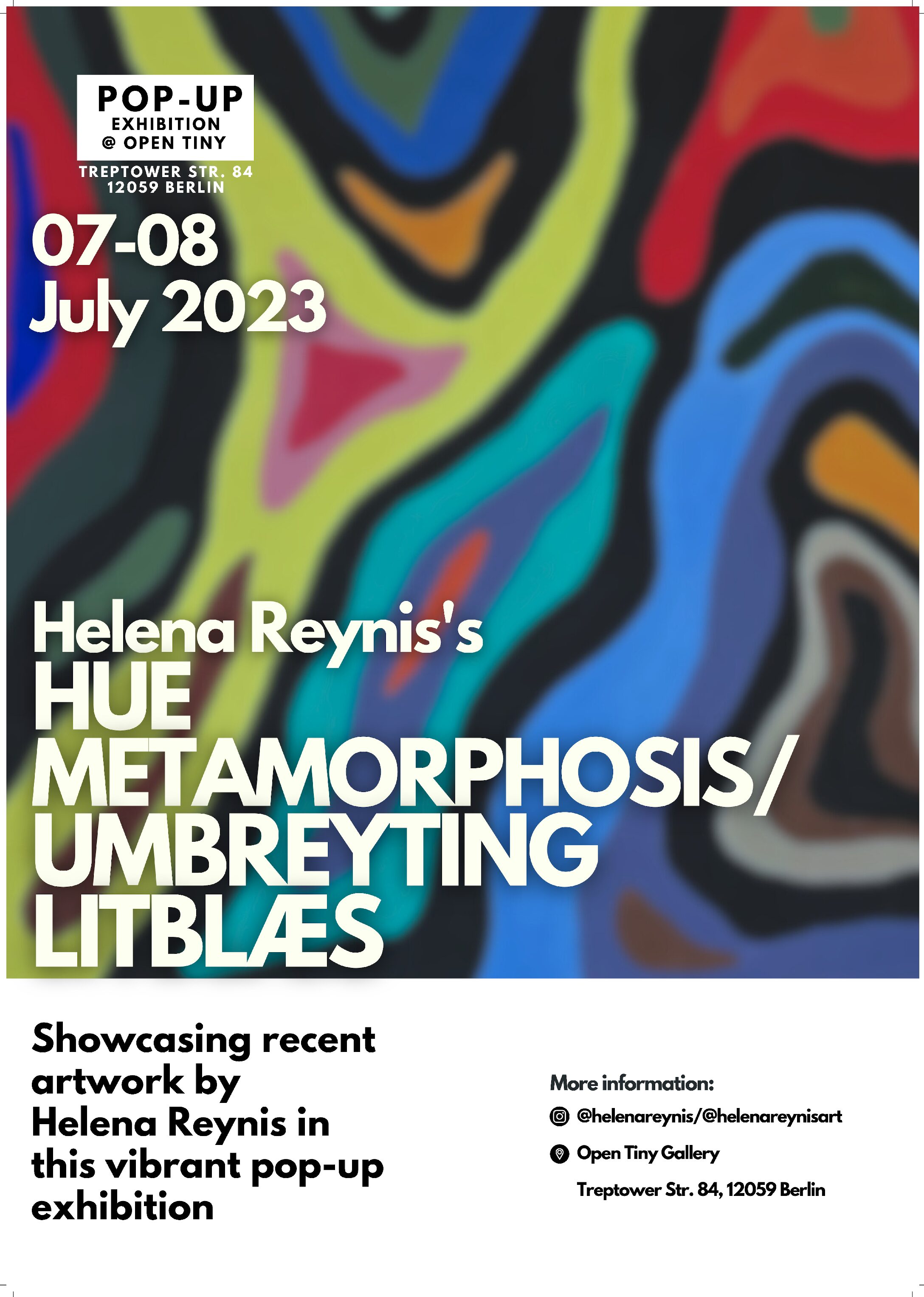 Helena Reynis is an Icelandic artist who is now making her debut in Berlin, showcasing her fifth solo exhibition that signifies a remarkable evolution in her artistic journey. With a background in fine art and art history studies across Reykjavík, Stockholm, and Berlin, Helena has dedicated herself to mastering her artistic skills over the past 13 years across three different countries. Recognized for her work in charcoal and pencil, Helena has always gravitated towards hyperrealistic portraits, capturing the intricate details of human emotion on a grand scale. However, in recent years, she embarked on a profound exploration of color and abstract forms, which now takes center stage in this exhibition. This transformative shift was inspired by Helena's experiences during the isolating period of the COVID-19 pandemic. Stuck in Berlin and seeking more vibrancy and expression in her life, she delved into color theory, composition, and experimentation. The result is a captivating collection of artworks that reflect her emotional journey and newfound love for vibrant expression. From hyperrealistic portraits that convey the depth of human experience to dynamic abstract compositions bursting with energy, Helena's pieces invite viewers to experience a spectrum of emotions. In various sizes, her artworks showcase the boundless possibilities that emerged from her experimentation. In this exhibition, she warmly invites you to witness her growth, as she transcends her previous artistic boundaries and embraces a luminous realm of color, emotion, and transformation.