Diese Veranstaltung hat bereits stattgefunden.
48h Neukölln: Exhibitionism
Juni 23 @ 7:00 pm

-

Juni 25 @ 7:00 pm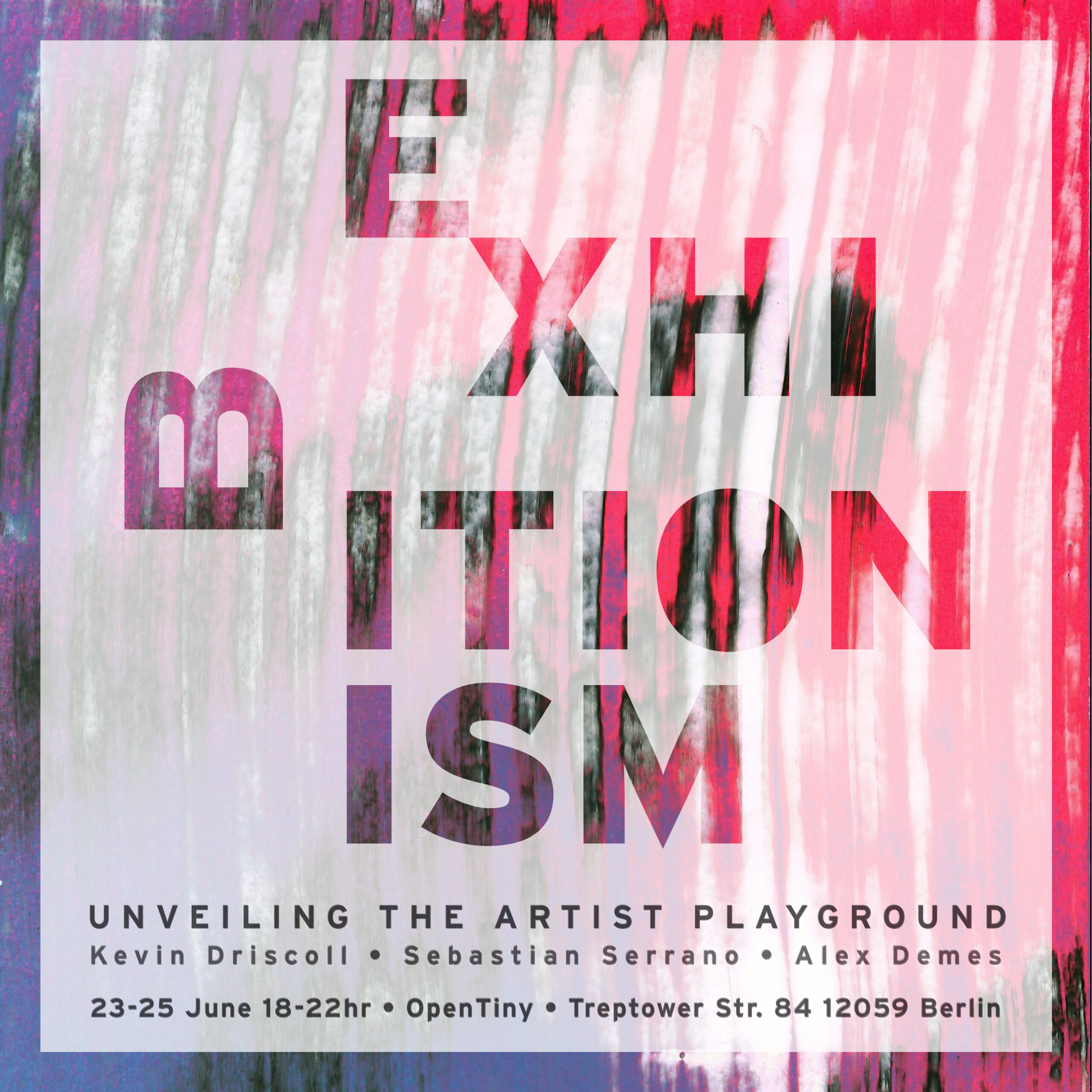 Exhibitionism
(Unveiling the artist playground)
What does "play" mean to artists? In their eyes, the studio often becomes a playground—a space that offers solace, sparks creativity, and fosters growth and rejuvenation. However, it is also a place of work, where challenges, stress, and struggle reside.
In this exhibition, artists question the boundaries of their practice and explore the intersection of work and play. It serves as a dialogue between artists and viewers—a playground of shared exploration. Just like the cherished meeting places of childhood, it encourages freedom, learning, and a deeper understanding of the world around us.
'Exhibitionism' sheds light on the paradoxes inherent in an artists career. Private creations yearn for public display, inviting strangers to reflect, share their thoughts and spark discussion. Here, we confront the contradictions that define artistic expression—a space where intimate dialogues transform into public showcases.
I am an artist because I am a hypocrite.
Artists
Kevin Driscoll, Sebastian Serrano, Alex Demes
Kevin Driscoll's art is an evolving exploration of the creative process itself. Rather than striving for a preconceived ideal, he embraces the unpredictable nature of his materials and techniques to create works that are shaped by process rather than his hand.
Sebastian Serrano explores strategies for communicational, visual and technological interactions. His work is defined by experimenting with the combination of technical skills across creative coding, serigraphy, light, and animation.
Alex Demes, a Berlin-based artist from the U.K, explores identity and connection in the digital era. With oil paint, he merges abstract figures and moments of realism, creating iconic works that delve into the complexities of modern existence.
Times
Fr., 23.06.2023 – 19 – 22
Sa., 24.06.2023 – 12 – 22
So., 25.06.2023 – 12 – 19